STU48 - Yume Chikara (lyrics) | CM song 'Asahi Snack Bar'
STU48 - Yume Chikara (Kekuatan Mimpi) lyrics kanji romaji, track #3 single Kaze wo Matsu Type A
CM song Asahi Snack Bar
Member :
CGB41 (9 Members) (Center :
Takino Yumiko
)
Kenkyuusei:
Ishida Chiho , Isogai Kanon , Ichioka Ayumi , Imamura Mitsuki, Iwata Hina , Kadota Momona, Takino Yumiko , Torobu Yuri, Yabushita Fu
Baca juga detail singlenya,
STU48 - Kaze wo Matsu (single) | Menunggu Angin, Single ke-2 STU48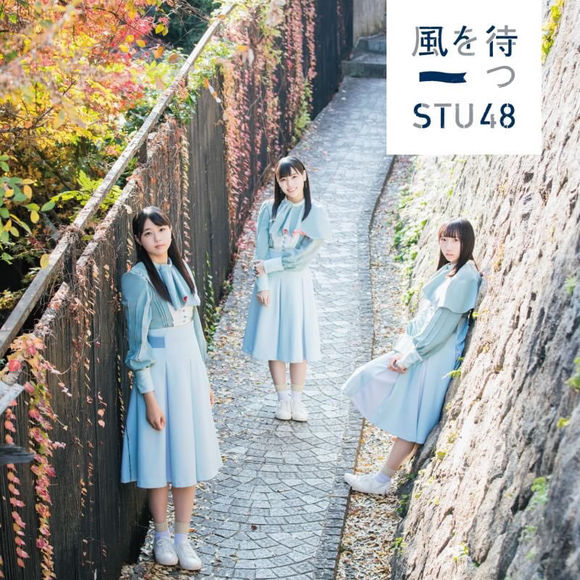 (limited edition type A cover / source : generasia)
Kanji
夢力(ゆめちから)出そうぜ!
全力で行こうぜ!!

人生なんて どこまでも坂道ばかりで
真面目に生きるのが嫌になって来る
走り出したあの頃は平坦な道だったから
疲れなんて感じずに先を急いでたよ

大人になれば 無理しないで歩きながら
まわりに合わせるように
休む理由 どこかで探してるんだ

夢力(ゆめちから)出そうぜ!
汗かいて踏ん張れ!
全力で行こうぜ!
無我夢中なんて今だけだ
いつだって
青春は短い!

やりたいことはいつだってお預けにされて
自分の満足はどこに置いて来た?
知らぬうちに決められたゴールに向かってた
しあわせ感じる場所に辿り着けるのかな

経験積んで 近道とかわかって来る
それでも愚直なほどに
脇目振らずまっすぐ進むしかない

底力(そこちから)ヨロシク!
イメージを描(えが)けよ
最後まで走るぜ
どこからか力が 漲(みなぎ)る
僕らは
ここからが凄いぞ!

何度 もうダメだと
立ち止まってしまっただろう
その度にもう一度
思い出して来たんだ
あの夢を

夢力(ゆめちから)出そうぜ
汗かいて踏ん張れ!
全力で行こうぜ!
最高のゴールを見ようぜ!
そう絶対に絶対に…
叶わない夢なんかない
諦めなきゃエンジンは動くよ
Romaji
yume chikara dasou ze!
zenryoku de ikou ze!!

jinsei nante doko made mo sakamichi bakari de
majime ni ikiru no ga iya ni natte kuru
hashiridashita ano koro wa heitan na michi datta kara
tsukare nante kanjizu ni saki wo isoideta yo

otona ni nareba muri shinaide aruki nagara
mawari ni awaseru you ni
yasumu riyuu doko ka de sagashiterunda

yume chikara dasou ze!
ase kaite funbare!
zenryoku de ikou ze!
muga muchuu nante ima dake da
itsu datte
seishun wa mijikai!

yaritai koto wa itsu datte wo azuke ni sarete
jibun no manzoku wa doko ni oite kita?
shiranu uchi ni kimerareta GOORU ni mukatteta
shiawase kanjiru basho ni tadoritsukeru no ka na

keiken tsunde chikamichi to ka wakatte kuru
sore de mo guchoku na hodo ni
wakime furazu massugu susumu shika nai

soko chikara YOROSHIKU!
IMEEJI wo egake yo
saigo made hashiru ze
doko kara ka chikara ga minagiru
bokura wa
koko kara ga sugoi zo!

nando mou DAME da to
tachidomatte shimatta darou
sono tabi ni mou ichido
omoidashite kitanda
ano yume wo

yume chikara dasou ze
ase kaite funbare!
zenryoku de ikou ze!
saikou no GOORU wo miyou ze!
sou zettai ni zettai ni...
kanawanai yume nanka nai
akiramenakya ENJIN wa ugoku yo
* Lyrics from
stage48.net/studio48/yumechikara.html
Mohon maaf jika terjemahan disini masih buruk, saya masih belajar. Terima kasih sudah berkunjung.