RADWIMPS - HOCUSPOCUS lyrics romaji english

Baca juga detail albumnya, RADWIMPS - ANTI ANTI GENERATION (Album) | Kolaborasi Pertama RADWIMPS dengan Para Musisi Papan Atas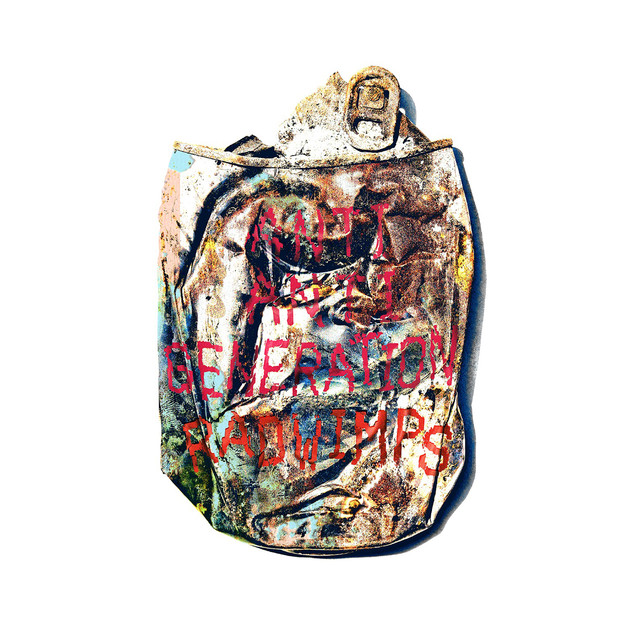 Album ANTI ANTI GENERATION cover (generasia.com)
Romaji
I'm not interested in any betting like in pokers
What's the point of guessing which is which of them's the jokers
Plenty of guessing and cheating, already right preachers?
Some say it's a microcosm of this world, but who cares?

I guess you've just chose the different planet all you haters
This one's not created for men like you, only dreamers
I would kindly ask you not to bother me you creatures
I'll be good and you go home we'll meet you in next century

mou sukoshi dake notteke
itai itai no wa tondeke
soshite mata koi shiyou
sukashiteru yatsua hottoke

I guess I'm not old enough to understand my grade card
First of all, how well you know about me Mr. Teacher
If I were you it'd take a couple of years to give me grades
Now, it's my turn to give you one what can you do to cheer me

moshi ka shitara boku dake?
tte omotta sono kazu dake
kimi wa kagayaiteru
yatsura wa mou hottoke

samete katamatta atama wa mazu chin shite
sono ato reitouko de sanjikanhan hiyashite
matsu sono aida ni kisu demo shiyou ka
Ah Ah Ah nou wa oitoite sa

mou sukoshi dake notteke
itai itai no wa tondeke
nando demo koi shiyou
sukashiteru yatsua hottoke
English
I'm not interested in any betting like in pokers
What's the point of guessing which is which of them's the
jokers
Plenty of guessing and cheating, already right preachers?
Some say it's a microcosm of this world, but who cares?
I guess you've just chose the different planet all you haters
This one's not created for men like you, only dreamers
I would kindly ask you not to bother me you creatures
I'll be good and you go home we'll meet you in next century
Just a little more.
It hurts.
And let's fall in love again.
Don't leave him.
I guess I'm not old enough to understand my grade card
First of all, how well you know about me Mr Teacher
If I were you it'd take a couple of years to give me grades
Now, it's my turn to give you one what can you do to cheer
me
Maybe I'm the only one?
That's the number.
You're shining.
Leave them alone.
It's cold and hard.
And after that, I refrigerated it in the freezer for three and a
half hours.
I'll wait. I'll kiss you in the meantime.
Ah, Ah, ah.
Just a little more.
It hurts.
Let's fall in love again and again.
Don't leave him.
Lyrics :
https://www.lyrical-nonsense.com/lyrics/radwimps/hocuspocus/
English :
https://www.jpopasia.com/radwimps/lyrics/383821/anti-anti-generation/hocuspocus/