Ieiri Leo - Kono Sekai de (single) | opening song Movie Code Geass: Lelouch of the Re;surrection
Ieiri Leo - Kono Sekai de (この世界で) detail single watch pv tracklist lyrics kanji romaji
Theme song Code Geass: Lelouch of the Re;surrection
Theme song NHK para sports anime 'Kurumaisu Tennis-hen'
(Ieiri Leo promosikan single Kono Sekai de / source : generasia)
Kono Sekai de
merupakan single ke-15 milik penyanyi dan penulis lagu Jepang kelahiran 13 Desember 1994 bernama
Ieiri Leo
, dikelola oleh KEN-ON dan membuat debut pertamanya di bawah Victor Entertainment pada 2012 dengan single
"Sabrina"
. Dia ditemukan oleh produser
Nishio Yoshihiko
dan dilatih di sekolah musiknya di Fukuoka yang sudah membawa artis seperti
YUI
,
ayaka
dan
Maria
.
Single
Kono Sekai de
dirilis pada 30 Januari 2019 dalam 3 versi, yaitu: CD+DVD edisi terbatas (1.836 yen), 2CD edisi terbatas perfect (2.200 yen), dan CD edisi anime (1.296 yen). Ketiga edisi ini berisikan 3 lagu beserta instrumental dari 2 lagu yang baru, salah satunya terdapat versi piano dari lagu yang merupakan single ke-14 Leo. edisi terbatas diberi bonus DVD berisikan 2 video, sementara edisi terbatas perfect terdapat bonus 1 disk lagi yang berisikan 11 lagu
Dalam pembuatan lagu-lagu dalam single ini, Ieiri Leo dibantu oleh
Yuuki Ozaki, Singo Kubota, Satoru Kurihara, Yoshihiko Nishio, Koichi Tabo, Tortoise Matsumoto
. Dengan aransemen yang dibantu oleh
Yuuki Ozaki, CHRYSANTHEMUM BRIDGE, Shinya Kiyozuka, Kodai Miwa , Hideyuki "Daichi" Suzuki, Kikuo Sato, Koichi Tabo
.
Lagu utama dalam single ini,
Kono Sekai de
digunakan sebagai lagu pembuka film anime
Code Geass: Lelouch of the Re;surrection
(juga disebut: Code Geass: Fukkatsu no Lelouch). Dan lagu yang mengisi track kedua,
Spark
digunakan sebagai theme song
NHK para sports
anime
Kurumaisu Tennis-hen.
Code Geass: Lelouch of the Re;surrection
merupakan lanjutan dari cerita seri anime
Code Geass
, film yang akan tayang perdana pada 9 Februari 2019 di bioskop Jepang ini akan mengambil kisah dua tahun setelah Zero Requiem dan dipastikan menjadi penutup, sekaligus akhir dari serial Code Geass.
("Code Geass Reselection Lelouch" Visual (c) SUNRISE / PROJECT L-GEASS Desain Karakter (c) 2006-2018 CLAMP · ST / source: natalie.mu)
Kisah anime ini berlatar di negara Jepang yang saat itu telah dikuasai oleh Kekaisaran Brittania, seri ini mengisahkan Lelouch vi Brittania yang mendapatkan kekuatan Geass oleh C.C yang dapat digunakan untuk menghipnotis orang dan menggunakannya untuk memberontak melawan negaranya sendiri. Di sisi lain, Suzaku Kururugi juga mencoba untuk memantik pemberontakkan yang sama dari dalam tubuh pasukan militer Brittania.
Berikut adalah lirik lagu
Ieiri Leo - Kono Sekai de
Lyrics, music, arrangement by Yuuki Ozaki
Kanji
この世界はなぜ
私を欺き 突き放すんだろう

この世界はなぜ
胸の中かき乱し 繰り返すんだろう
わかりきったことを あなたに

問いただしてしまう 温もりを感じたくて
簡単に砕ける 氷の上でも進めるのは

愛のほつれも 隠した傷も
あなたがみつめていた
でもおねがい 痛みは 奪わないで

この世界にいる
真実は鋭く 触れては傷ついて
そこに意味を求めている

遠ざけてしまう 1人になりたくないのに
闇の中 揺れてる たった一つみつけた
小さな火

愛の眠気も 隠した感情も
あなたに向けて歌えば
聞こえるかな こんなに遠くても

この世界で 抱きしめている
氷の上を 確かな足取りで歩ける

愛のほつれも 隠した傷も
あなたがいるそれだけで
悪くはないと 言える 受け入れてみる
愛の言葉は うつむかず言うよ
あなたの前を歩いていくから

おねがい 私をみつめていて
Romaji
kono sekai wa naze
watashi wo azamuki tsukihanasun darou

kono sekai wa naze
mune no naka kakimidashi kurikaesun darou
wakarikitta koto wo anata ni

toita dashite shimau nukumori wo kanjitakute
kantan ni kudakeru koori no ue demo susumeru no wa

ai no hotsure mo kakushita kizu mo
anata ga mitsumeteita
demo onegai itami wa ubawanai de

kono sekai ni iru
shinjitsu wa surudoku furete wa kizutsuite
soko ni imi wo motometeiru

toozakete shimau hitori ni naritakunai no ni
yami no naka yureteru tatta hitotsu mitsuketa
chiisana hi

ai no nemuke mo kakushita kanjou mo
anata ni mukete utaeba
kikoeru kana konna ni tookutemo

kono sekai de dakishimeteiru
koori no ue wo tashika na ashidori de arukeru

ai no hotsure mo kakushita kizu mo
anata ga iru sore dake de
waruku wa nai to ieru ukeirete miru
ai no kotoba wa utsumukazu yuu yo
anata no mae wo aruite iku kara

onegai watashi wo mitsumeteite
* Lyrics from
https://www.lyrical-nonsense.com/lyrics/leo-ieiri/kono-sekai-de/
* Akan diperbarui jika ada terjemahannya!
* Lirik lagu lainnya yang berada dalam single ini bisa dilihat di label Ieiri Leo (menyusul)
(limited edition cover / source : generasia)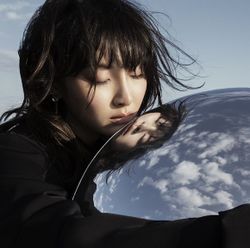 (perfect limited edition cover / source : generasia)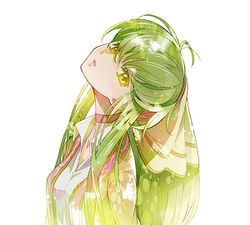 (limited anime edition cover / source : generasia)
CD Tracklist
Disc 1
Kono Sekai de (この世界で)
Spark
Moshi Kimi wo Yurusetara (Piano Version) (もし君を許せたら)
Kono Sekai de (Instrumental)
Spark (Instrumental)
Disc 2
ripe
Colorful (カラフル)
Kokoro no Ka· ta· chi (心のカ・タ・チ)
Wake you up
Who's that
Negaigoto (願い事)
I am foolish
Driving day
Shooter
Watashi no Uta (わたしの歌)
Hero (ヒーロー)
DVD Tracklist
"Kono Sekai de" Music Video
"Kono Sekai de" MV Making Movie
Watch Ieiri Leo - Kono Sekai de PV (short ver.)
Mohon maaf jika terjemahan disini masih buruk, saya masih belajar. Terima kasih sudah berkunjung.