Bird Bear Hare and Fish - Leica | BORUTO - NARUTO NEXT GENERATIONS ENDING 6
Single Bird Bear Hare and Fish - Leica ライカ detail tracklist Lirik Terjemahan
#OST BORUTO -NARUTO NEXT GENERATIONS- ending 6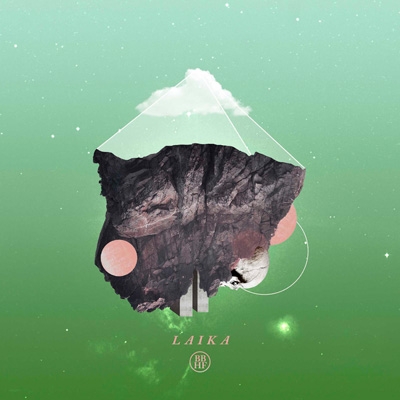 Cover Single Bird Bear Hare and Fish - Leica / source : hmv.co.jp
Leica (ライカ, Laika)
merupakan single kedua milik band rock Bird Bear Hare and Fish, single ini dirilis pada 8 Agustus 2018 dalam 3 versi: edisi reguler, terbatas, dan edisi anime. Lagu yang ditulis dan dikomposeri oleh Yuuki Ozaki ini digunakan sebagai
lagu penutup salah satu anime populer BORUTO : NARUTO NEXT GENERATIONS
.
Menjadi ending ke-6, lagu ini digunakan sebagai ending Boruto saat anime ini mencapai episode 64. Selain lagu Leica, single ini berisikan satu lagu baru lagi dari mereka yang berjudul
Rock Fes
. Sedangkan satu lagu lainnya merupakan versi anime dari lagu Leica yang hanya tersedia dalam edisi anime saja.
Mengenai Bird Bear Hare and Fish, adalah band asal Jepang yang dipelopori oleh para mantan personil grup yang bubar pada 2016
(Galileo Galilei)
yaitu
Ozaki Yuuki (Vocals), Sako Hitoshi (Bass), dan Ozaki Kazuki (Drums)
lalu mereka merekrut DAIKI sebagai posisi Gitar yang sebelumnya ikut tampil selama tur terakhir mereka. Bird Bear Hare and Fish Merilis single pertama dan Konser resmi pertama pada bulan Mei kemarin.
Lirik Lagu dan Terjemahan Bird Bear Hare and Fish - Leica
ROMAJI
Yowami wa miserumai udatsu no agaranai hibi sono mono
Kimi wa namida wo nomisugiteru omotaku natteru mabuta
Jisonshin sono ta otosanu you ni mihiraite

Aimai ni shiyou kono sen to sen wo
Maiban umarekawaretara
Nani hitotsu nai yo nanimo nokosanai
Ashikase wo tsuketa mama yuku

Kono tatakai no imi wa? kotae no denai mainichi soredemo
Kimi no namida no naka de oyogu chikadzuiteru tte wakaru
Douki koukai mazaranu you ni shouikonde

Aimai ni shiyou chijou no sen no ue
Maidan tobashi noboretara
Nani hitotsu nai yo sasaeru mono mo nai
Baransu wo kuzushi nagara demo
Ikou

Soujuukan wo heshiotta kontorooru dekinai yo
Manbyaku mairu saki wo zutto mitsume tsudzukete
Maiban umarekawaru yo
Kangaeru yori saki ni tsugi no boku e
INDONESIA
Jangan perlihatkan kelemahanmu di hari-hari saat kau merasa buntu
Kau terlalu banyak menangis dan matamu menjadi berat saat menutup mata
Bukalah matamu agar kau tak kehilangan tekad yang kuat

Mari membuat ke-dua garis itu menjadi samar
Terlahir kembali di setiap malam
Tanpa memiliki apa pun, tanpa meninggalkan apa pun
Terus melangkah dengan menanggung beban itu

Apakah makna dari pertarungan? Meski setiap hari tak memiliki jawaban
Tetap saja aku bisa mengetahuinya dengan berenang di dalam air matamu
Motivasi dan penyesalan, jangan sampai mereka bercampur

Mari membuat garis di atas tanah ini samar
Jika kita melompat di setiap tangga itu
Maka takkan ada apa pun, takkan ada yang mendukung
Meski pun kita kehilangan keseimbangan
Mari pergi!

Dengan membuang stik kontrol, kita kehilangan kontrol
Mari kita terus memandang ujung jalan ratusan mil di depan
Terlahir kembali di setiap malam
Tanpa berpikir terlebih dulu menuju diriku berikutnya
* Lyrics translate from kazelyrics
Mohon maaf jika terjemahan disini masih buruk, saya masih belajar. Terima kasih sudah berkunjung.